1/1 Nike Pacman overalls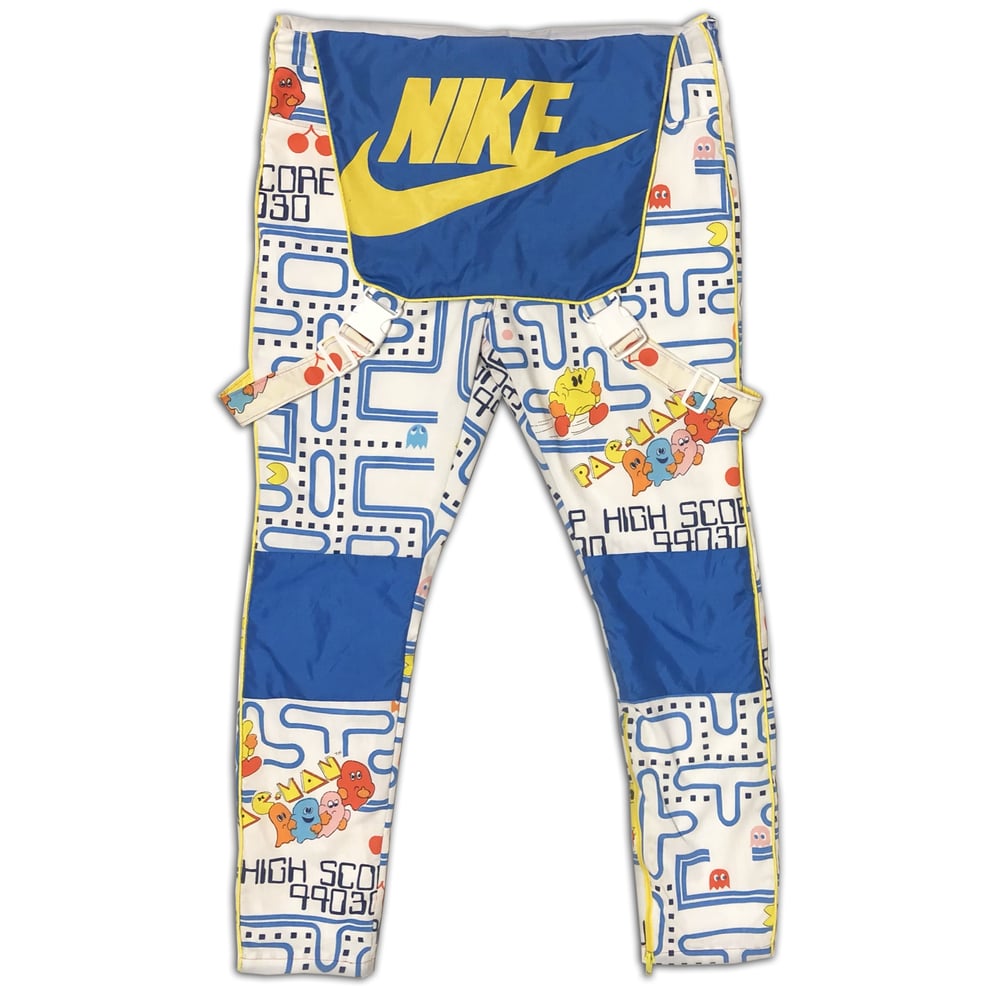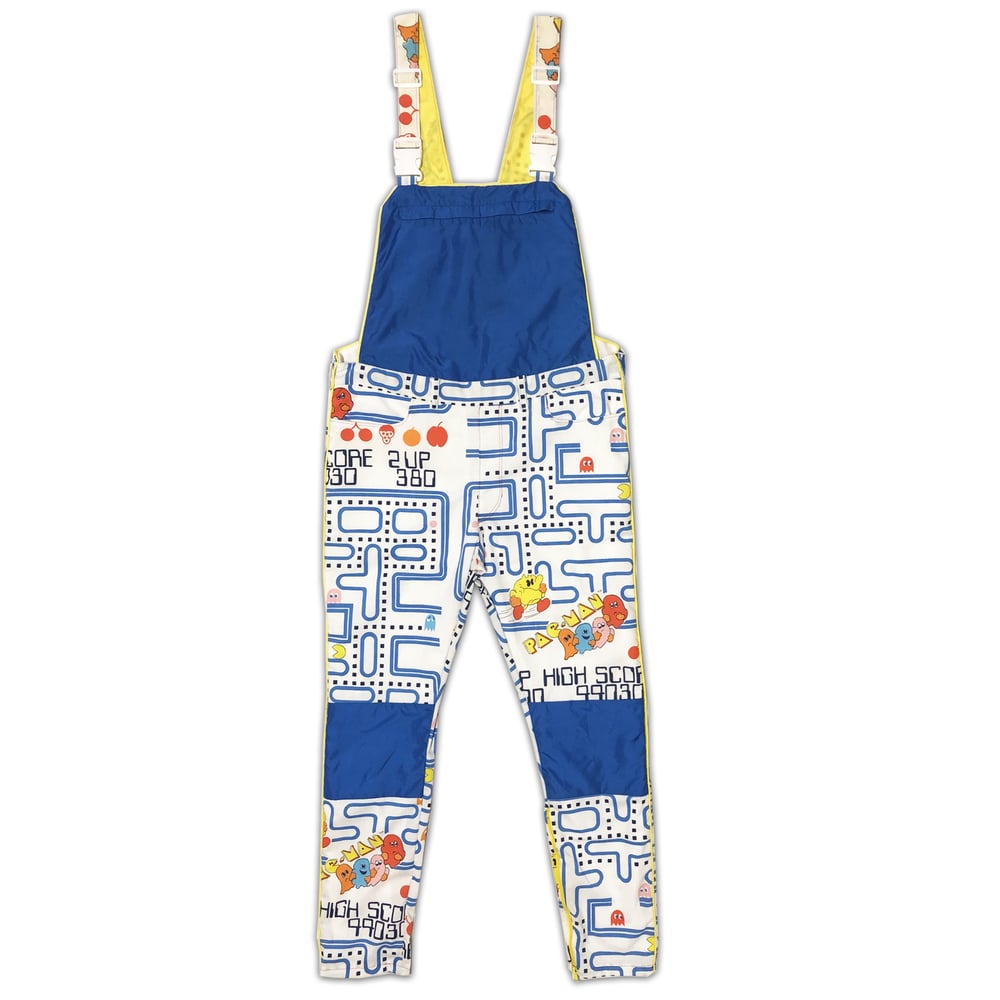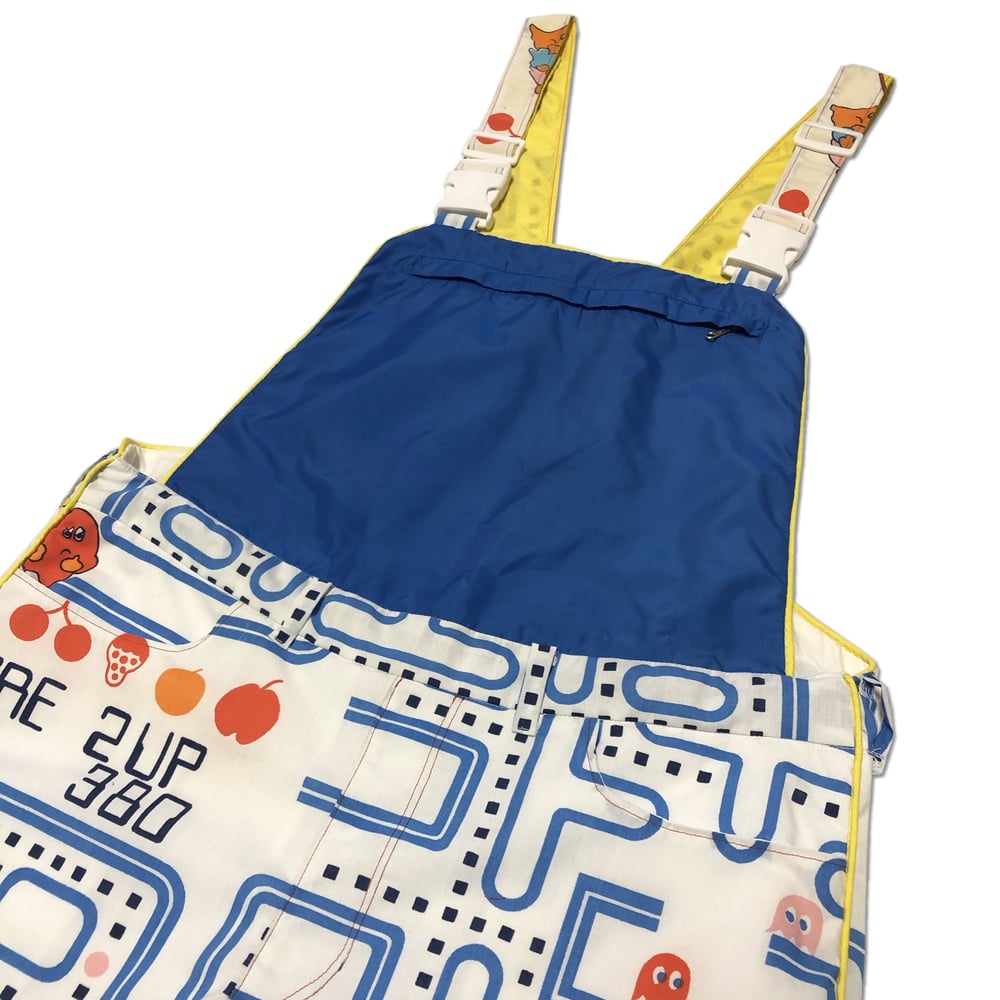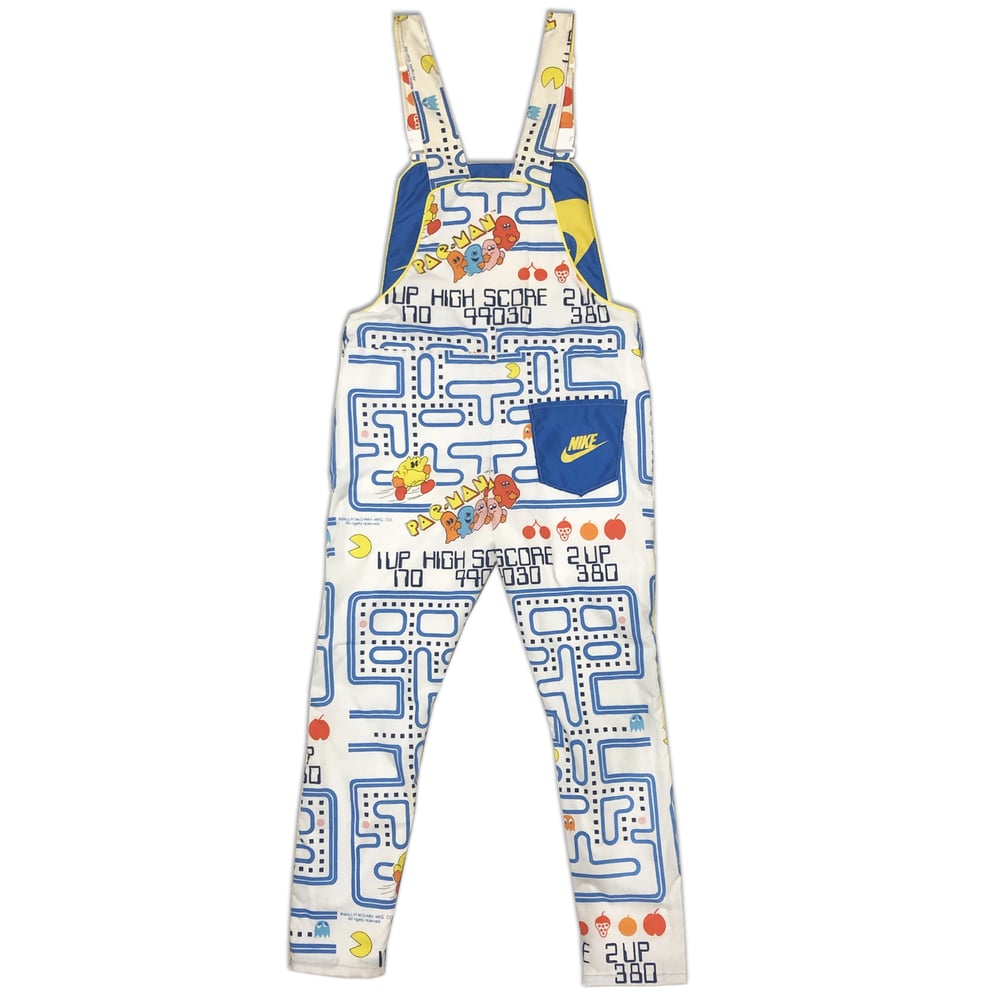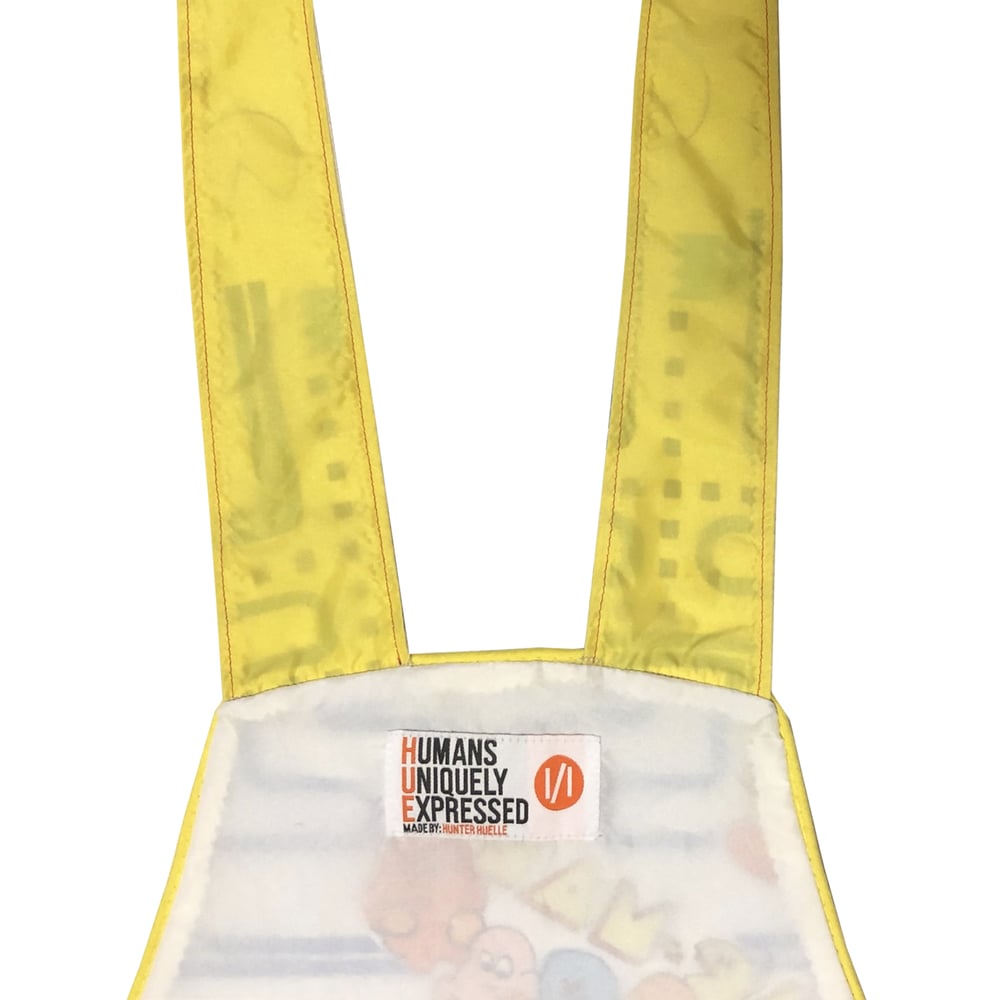 These overalls are bound to get you the record for most heads turned for any pair of overalls ever worn. Everything is all fun and games until that bib is folded over and you hit them with that Nike swoosh. It's all about the element of surprise.
A long time ago I scooped a packable Nike windbreaker jacket straight from the 80's and some vintage Pac-Man bed sheets both in near perfect condition. I began playing around with how the two pieces could come together after seeing how well the colors and themes could play off of each other. Nike is known for outfitting athletes while they set records in their respected game, all while getting harder the higher they go in levels.
This is the perfect pair of pants with the hot weather approaching, with its lightweight fabrics.
MEASUREMENTS:
Waist/opening: 36" (bigger for bib)
Inseam (crotch to bottom): 28"
Rise (crotch to top of bib): 24"
Leg opening: 6"
Knee (top of blue panel to edge): 8"
Thigh (crotch to edge): 10"