Polo Striped Tarheels shorts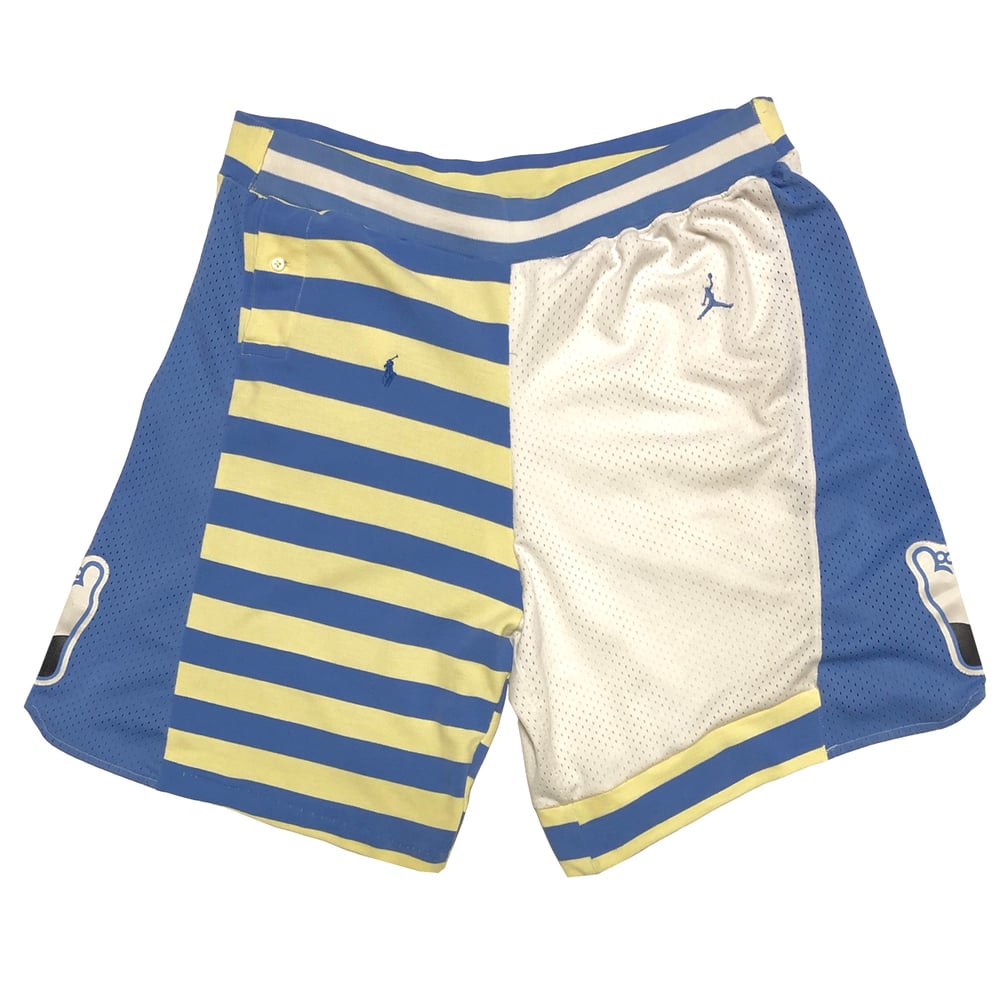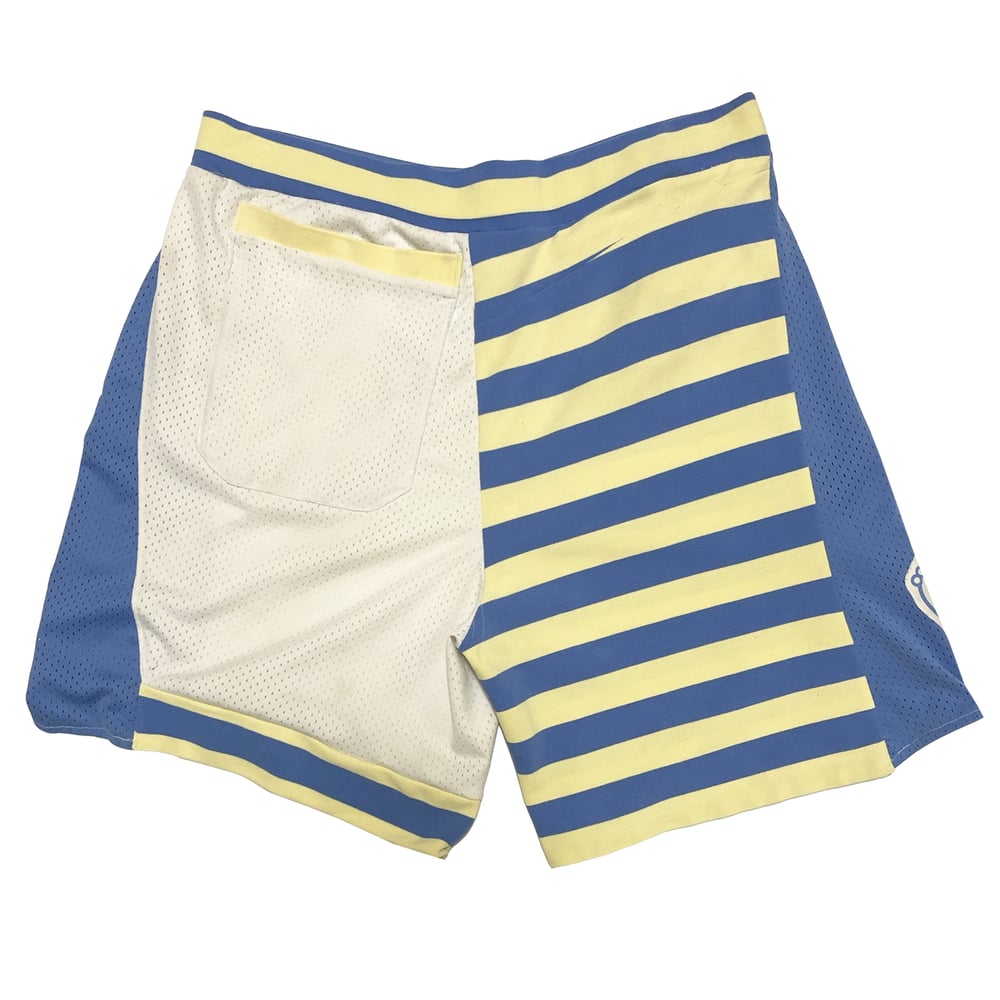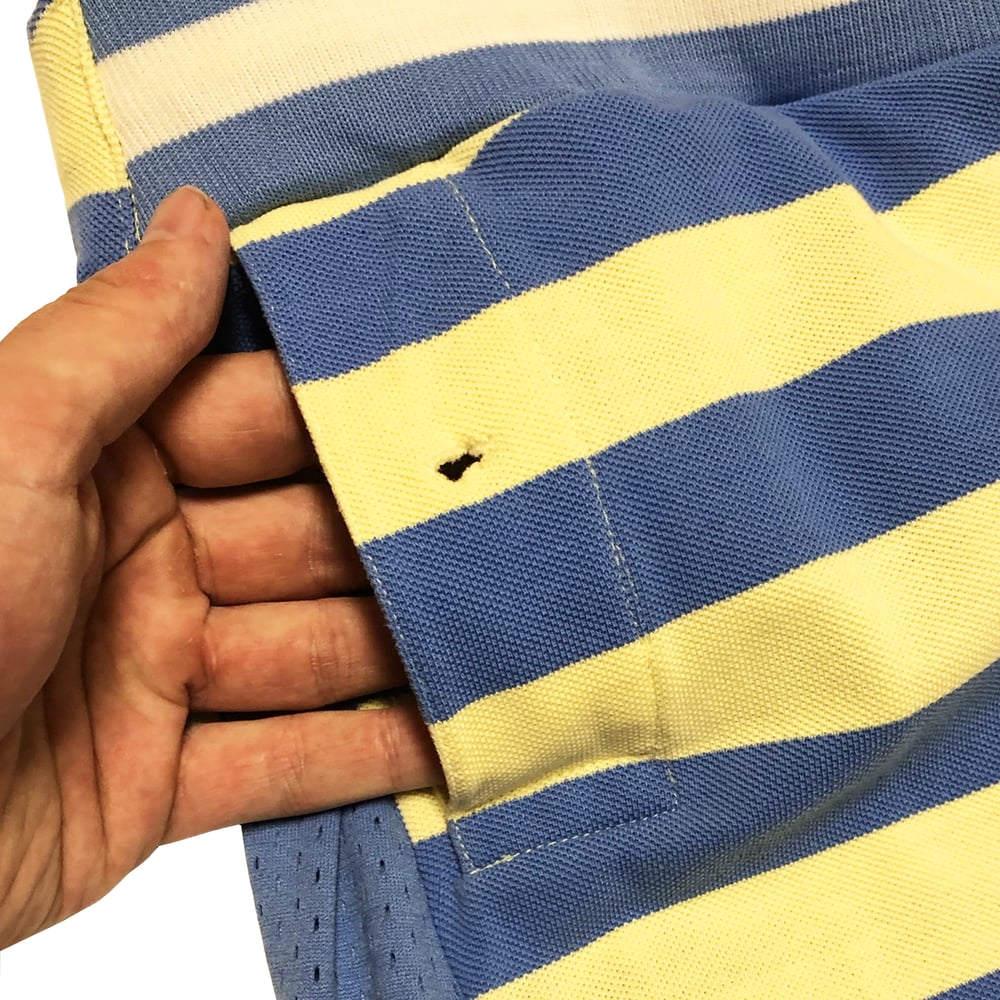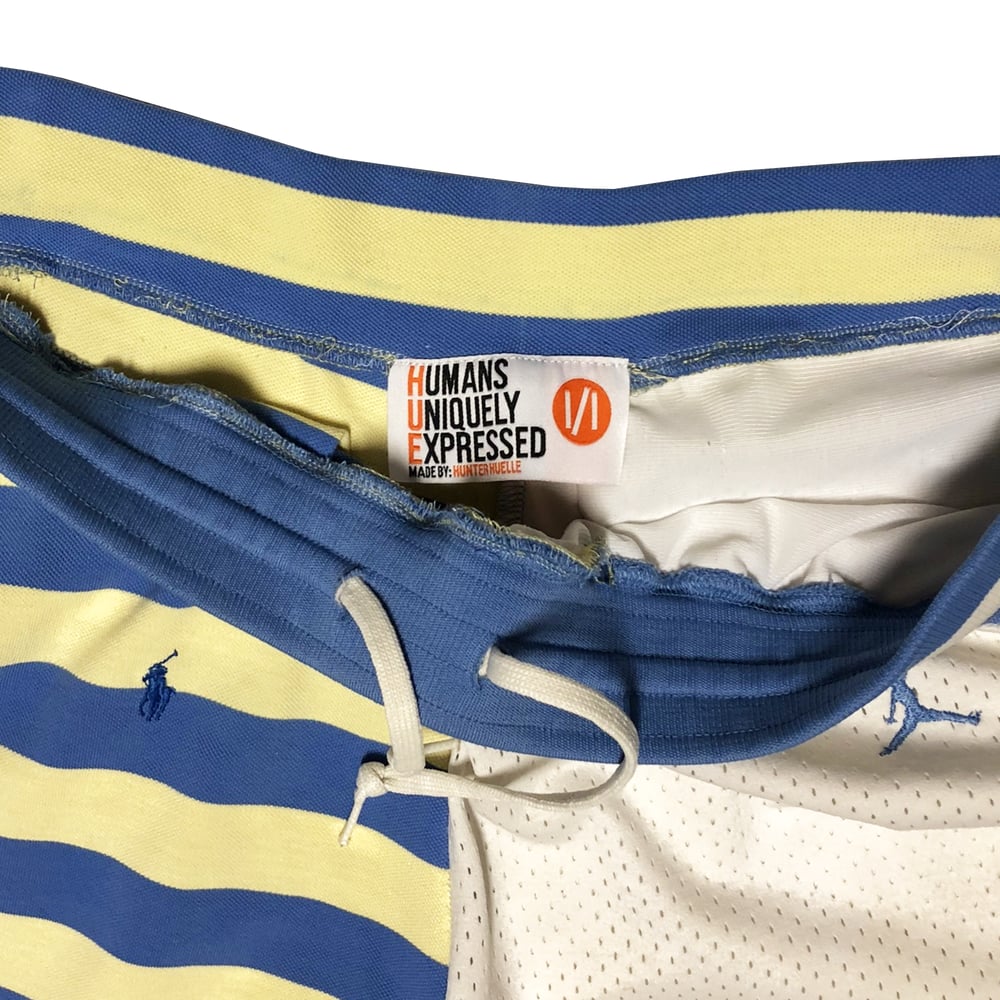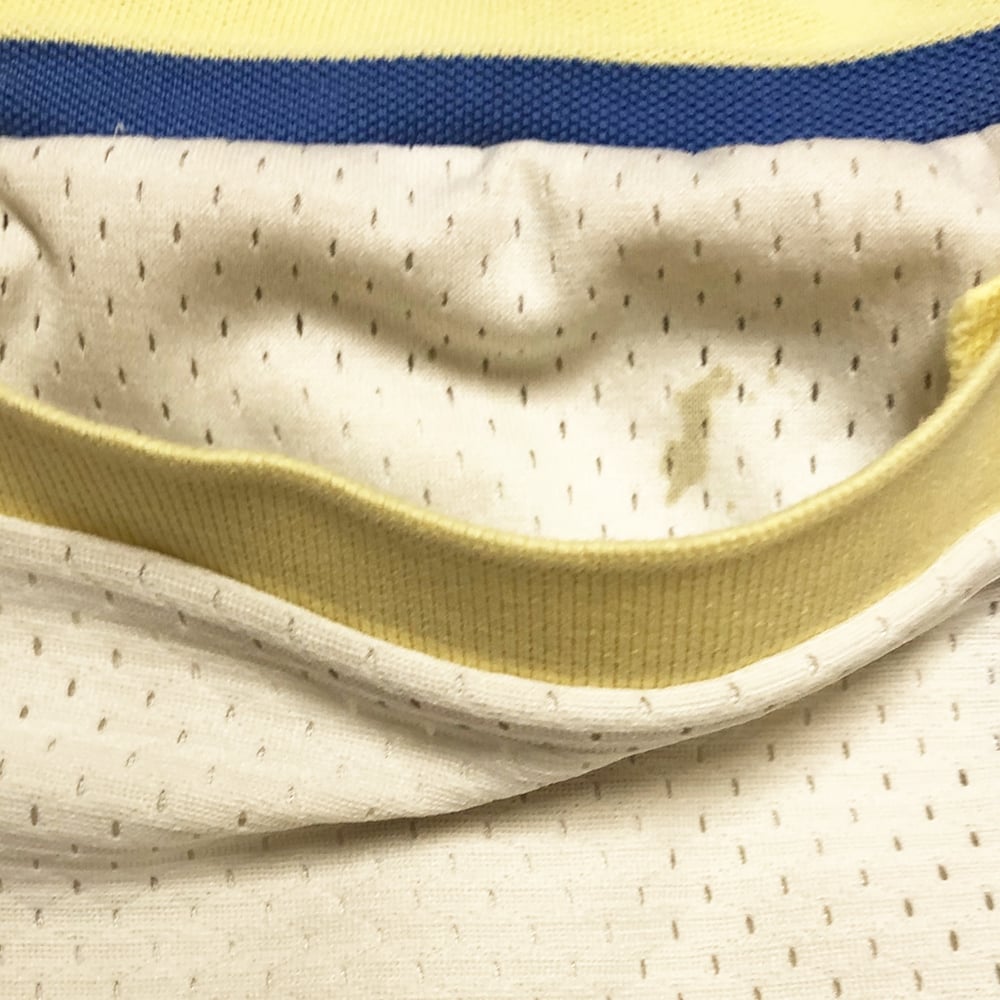 Two iconic staples of American fashion merge together in this unique pair of upcycled basketball shorts. This pair was made with the use UNC Jordan shorts and a vintage Polo shirt, also sporting the classic Columbia blue color as well as light yellow in contrasting horizontal stripes. The stripes also play an integral role elsewhere in the shorts, as it can be seen replacing the back side of the waist band as well as serving as a bottom trim on the right side of the shorts. The polo shirt's original button up neck can be seen serving as a pocket, able to hold many essential handheld items.
MEASUREMENTS:
Waist: L-XXL 36" relaxed (can be synched tighter with drawstrings)
Total Length: 21"
Pocket:
8" Length
4" Width
OTHER NOTES:
The original Jordan shorts used to make this pair was fairly stained before and the majority of stains were removed in the deconstruction process, however, there is still a faint stain on the white side on the bottom of the back as well as a more visible stain hidden behind the pocket towards the top.
Everything assembled and sourced in the USA. Made with the utmost attention to detail.